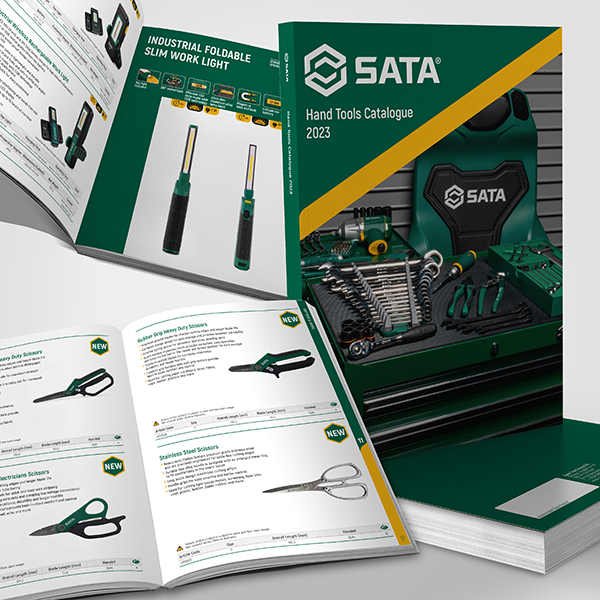 SATA enlarges it's portfolio!
We are happy to announce that our new 2023 SATA Catalogue is available for download! 
Explore the expanded selection of 2,200 products, like the brand-new product family of SATA Industrial Work Lights. 

With over 80 newly added products SATA enlarges its already broad hand tools portfolio. 
Discover our new auto speciality tools as the SATA Air Impact Wrenches and Hydraulic Jacks series. 
We also extended the ranges of the Cutters & Snips and Measuring product families. 
At over 300 pages, the 2023 edition of the SATA catalogue presents detailed product info, including features and benefits and large application photos, making it a snap to find the ideal tool for any professional application.