Introducing a new series of high-quality Industrial Work Lights from SATA.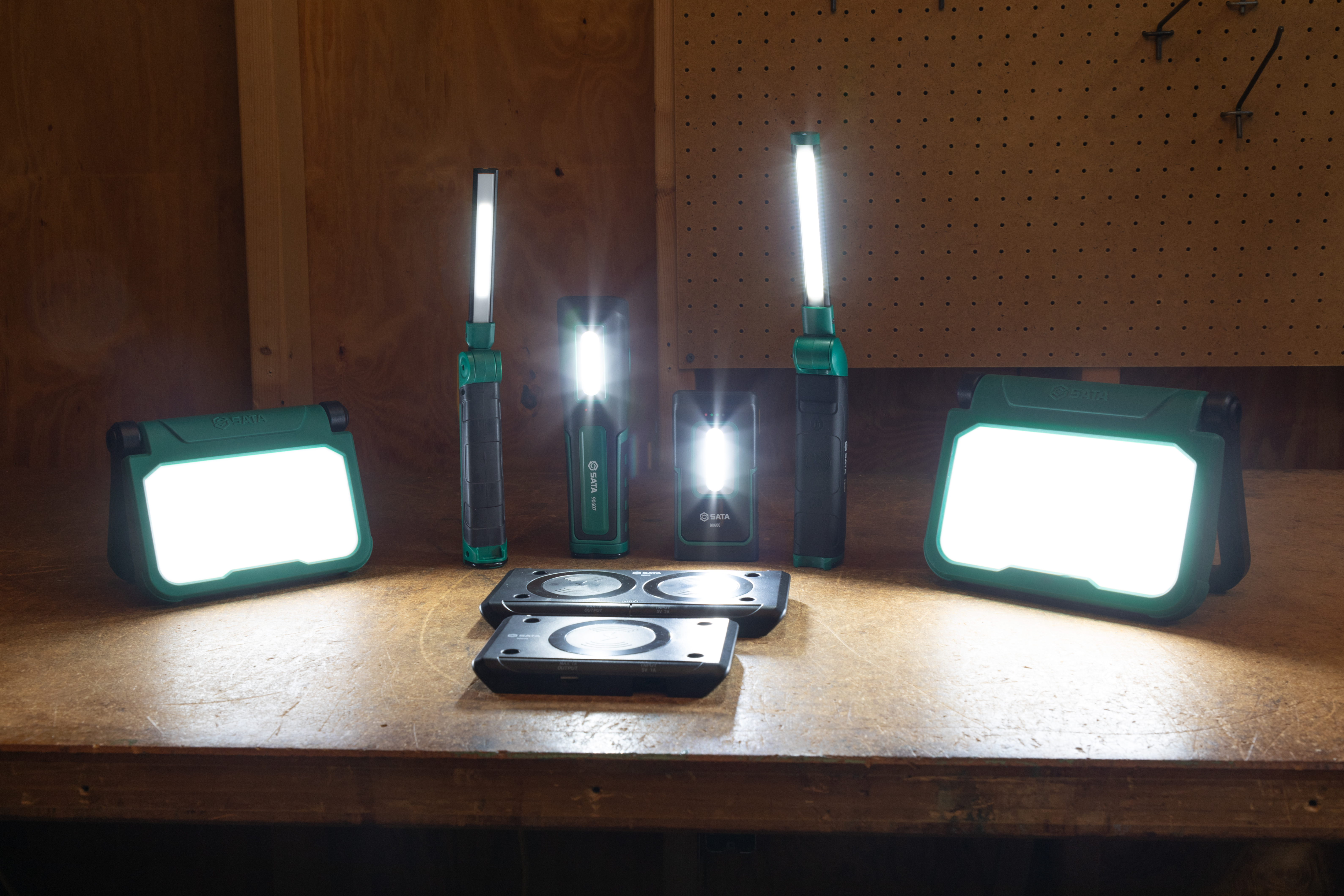 Designed for Flexibility, Durability and Performance
Along with having the best tools for the job, bright, glare-free lighting on the work is a basic requirement for complex assembly and repairs. When developing our new Work Lights, the SATA product development team focused on the requirements of professional automotive, industrial, and MRO users. The result was the impressive new line of SATA Industrial Work Lights, built with high-quality materials and designed for flexibility, durability, and performance.
INTRODUCING OUR NEW PRODUCTS
The new line of SATA Industrial Work Lights and Inductive Charging Stations illustrates our continued commitment to design and manufacture high quality products for professional tool users. With multiple models of Compact Work Lights, Flex Head Work Lights, Area Lights, and Inductive Charging Stations available, there is a SATA Portable Work Light product to suit every jobsite requirement.
Inductive Charging Stations